IEM
IEM is a researcher, developer and manufacturer of validated medical devices and services, specializing in the field of cardiovascular diseases.
The medium-sized family company based in Aachen, Germany has been in existence for over 25 years and is one of the leading providers in the premium segment internationally.
As an international technology expert for hypertension management, IEM offers complete solutions in the areas of screening, diagnostics and follow-up management.​
In addition to these core products, the focus is on eHealth - an efficient therapy and compliance management of vital data recorded at home.

Visit IEM´s website
Comprehensive care for hypertension​
Status quo​
Hypertension (high blood pressure) and its secondary diseases (heart disease, kidney failure, strokes, etc.) are the number one causes of death worldwide according to the World Health Organisation (WHO), with an anually mortality rate of 41 million.
There are more than 1.6 billion identified hypertensives globally, though the true figures are probably higher. There is also a need for action in helping uncontrolled hypertensives due to a lack of compliance or prescription of the wrong medication.​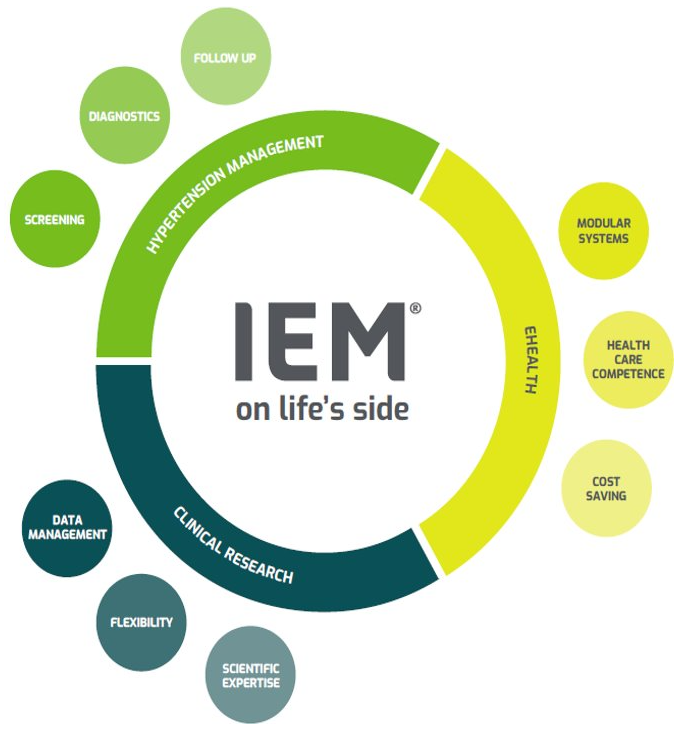 Hypertension worldwide​
Hypertension in Mexico